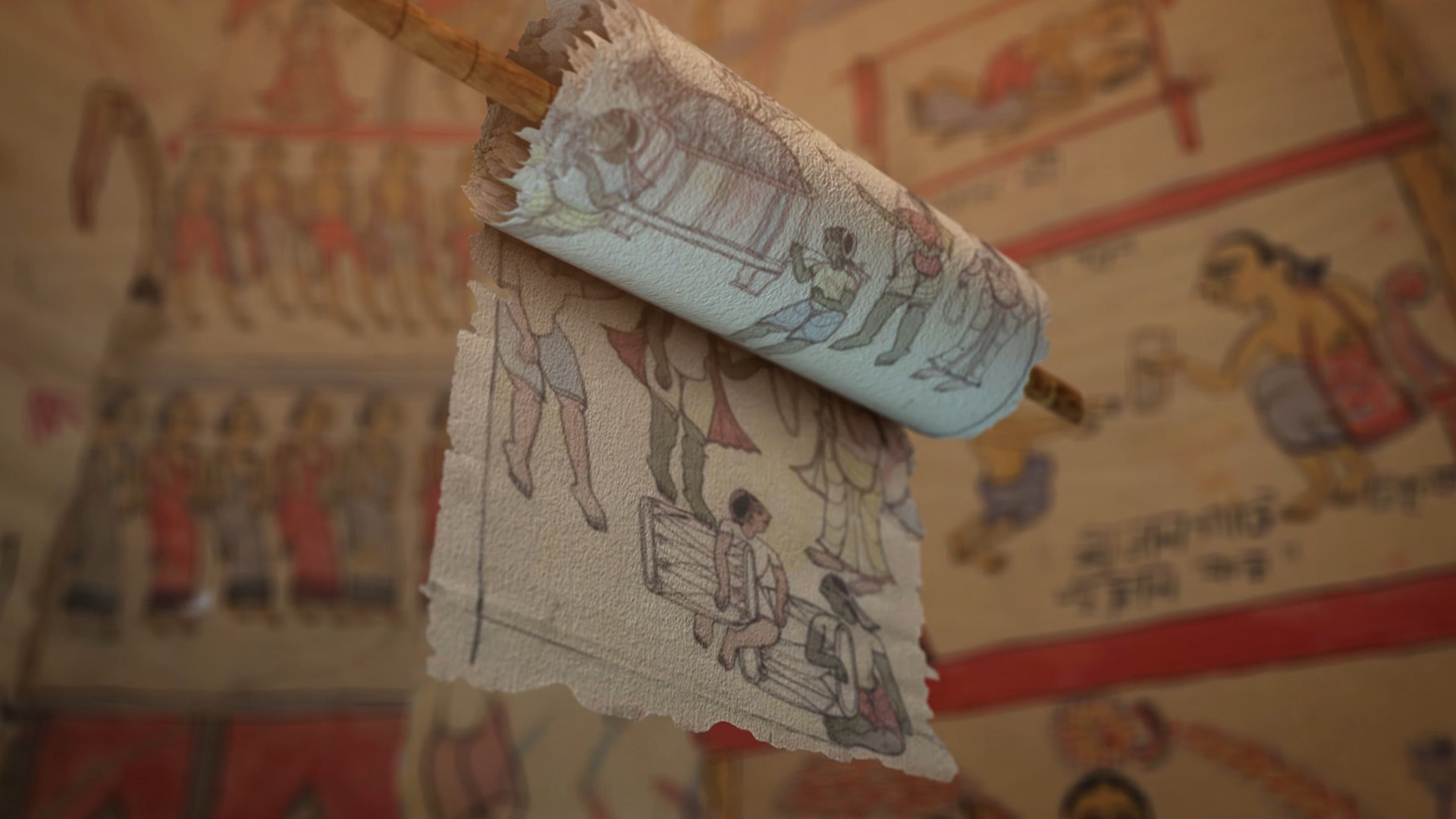 The Story of Painted Songs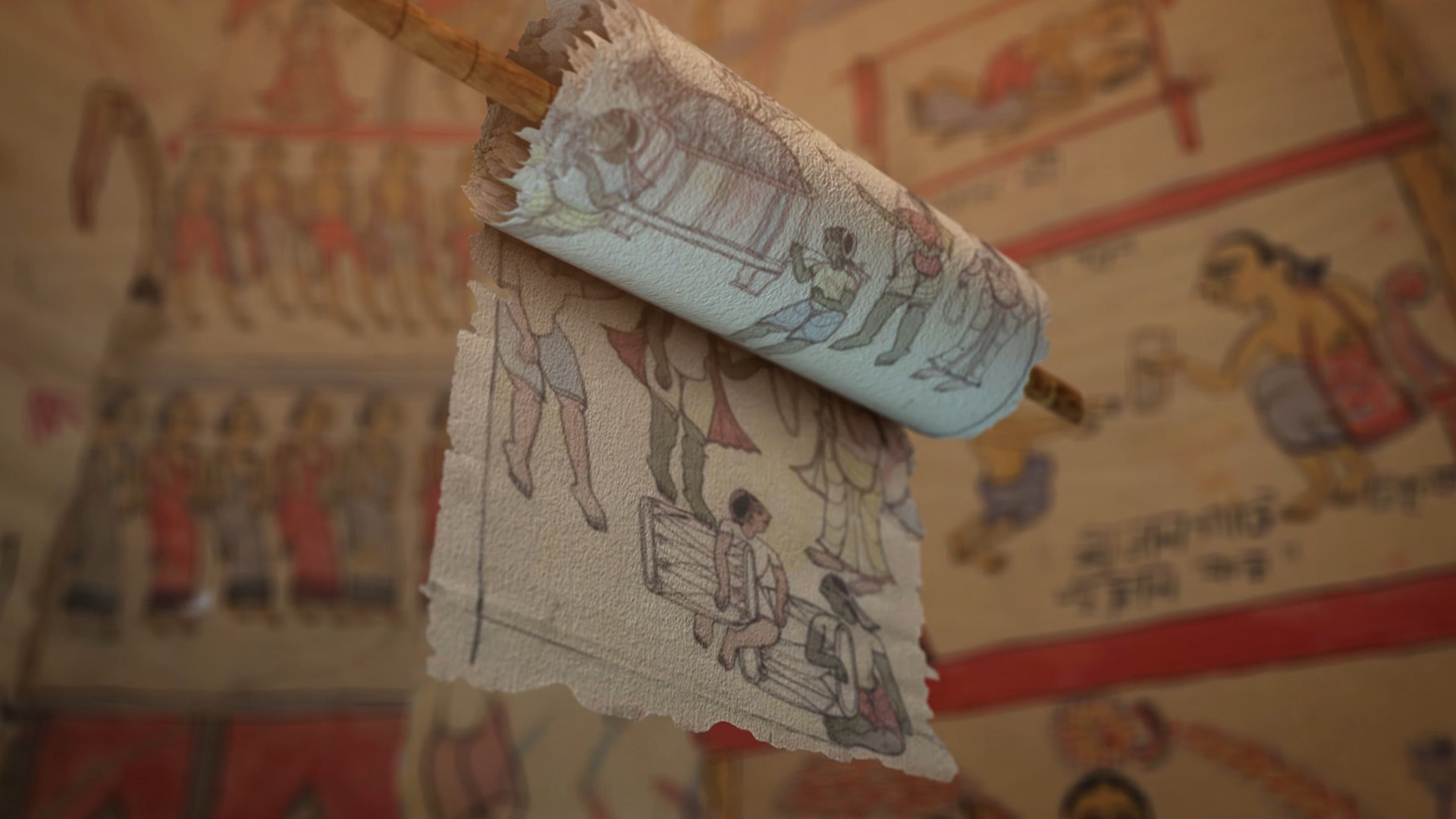 La historia de cómo Pattachitra pasa de ser una forma de arte conmovedora a convertirse en una mercancía es retratada en este cortometraje. Los artistas de Patachitra (Patuas) expresan sus puntos de vista sobre esta transformación en este documental animado.
---
The story of Pattachitra from being a soulful art form to becoming a commodity is portrayed in this film. Patachitra artists (Patuas) express their views about this transformation in this animated documentary.