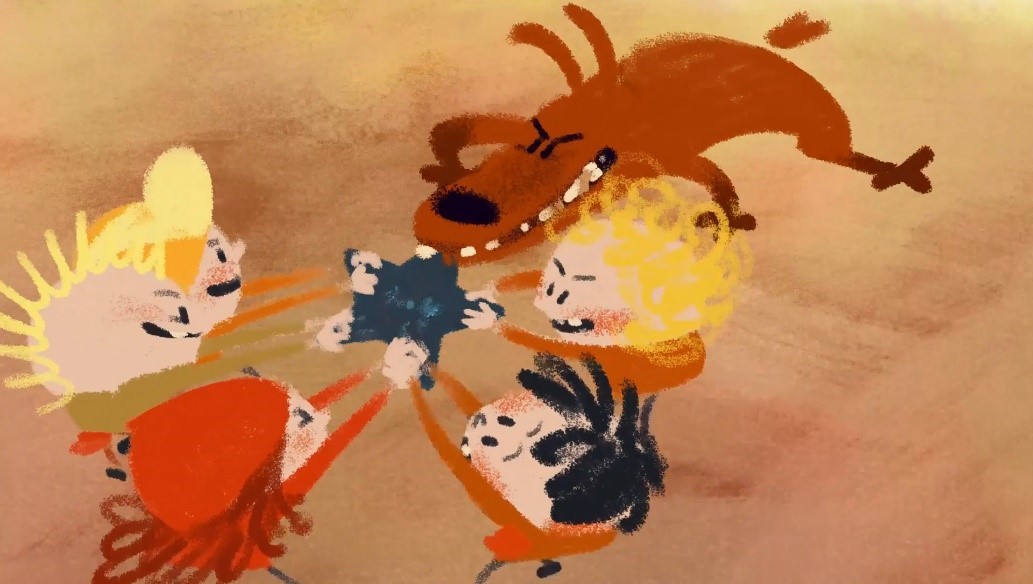 Warm Star
---
Director/a: Anna Kuzina
Productor/Escuela: Boris Mashkovtsev (Soyuzmultfilm film studio)
Técnica: 2D
Duración: 4:29 min.
País: Rusia
Idioma: Sin diálogos
Año: 2020
---
Un pájaro que mantiene el orden en el cielo deja caer accidentalmente una estrella durante la limpieza. Y en la tierra, los niños la encuentran.
---
A bird that keeps order in the sky accidentally drops a star during cleaning. And on the earth, children find her.