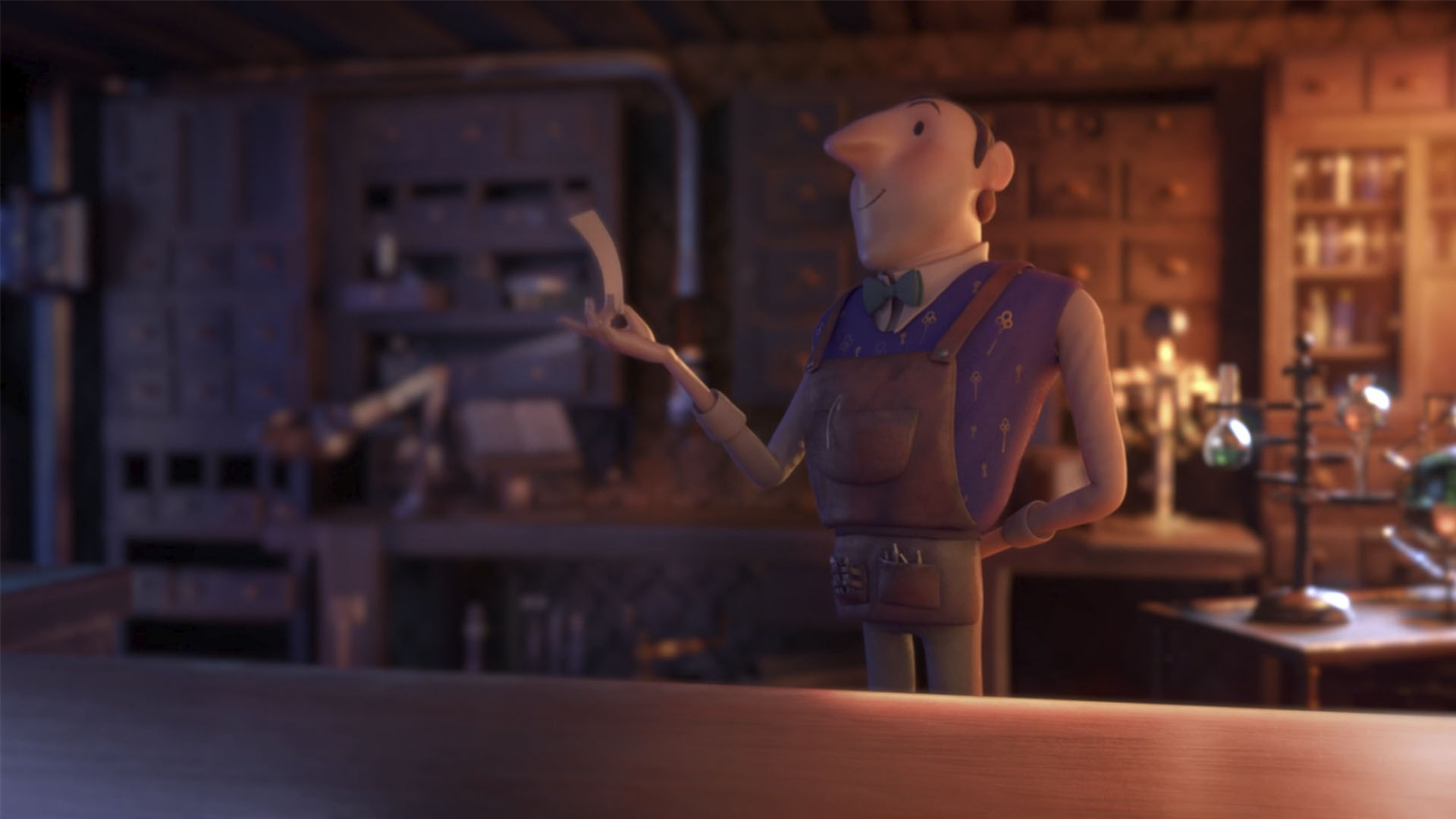 The Imaginary Friends Shop
---
Director/a: Beatrice Cecchetto, Alberto Brazzale
Productor/Escuela: BigRock
Técnica: 2D
Duración: 6:02 min.
País: Italia
Idioma: Sin diálogos
Año: 2019
---
Edgar, un misterioso artesano que posee una pequeña tienda escondida, conoce a la dulce Lucie, una niña con ojos soñadores y una curiosa petición.
---
Edgar, a mysterious artisan who owns a little hidden shop, meets the sweet Lucie, a little girl with dreaming eyes and a curious request.