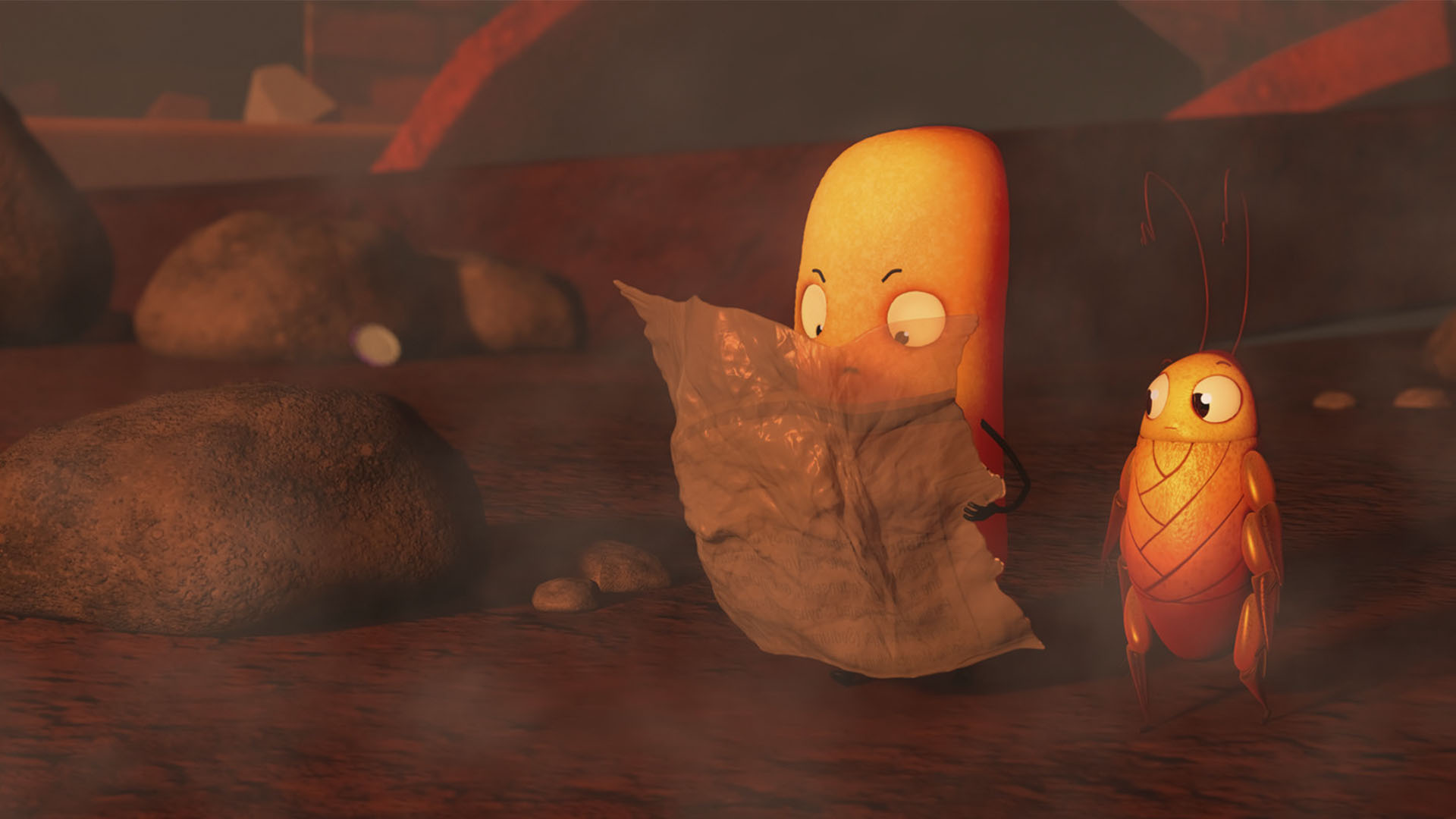 Sweet Survival
---
Director/a: Kelsey Roe
Productor/Escuela: Ringling College of Art and Design
Técnica: 3D
Duración: 2:08 min.
País: Estados Unidos
Idioma: Inglés
Año: 2019
---
Después de un apocalipsis nuclear, una cucaracha cree que es el único ser vivo que queda en el mundo, pero se topa con un Twinkie y salen juntos. La cucaracha descubre que su nuevo amigo es delicioso.
---
After a nuclear apocalypse, a cockroach believes he is the only living thing left in the world, but he stumbles upon a Twinkie and they set off together. The cockroach discovers his new friend is delicious.