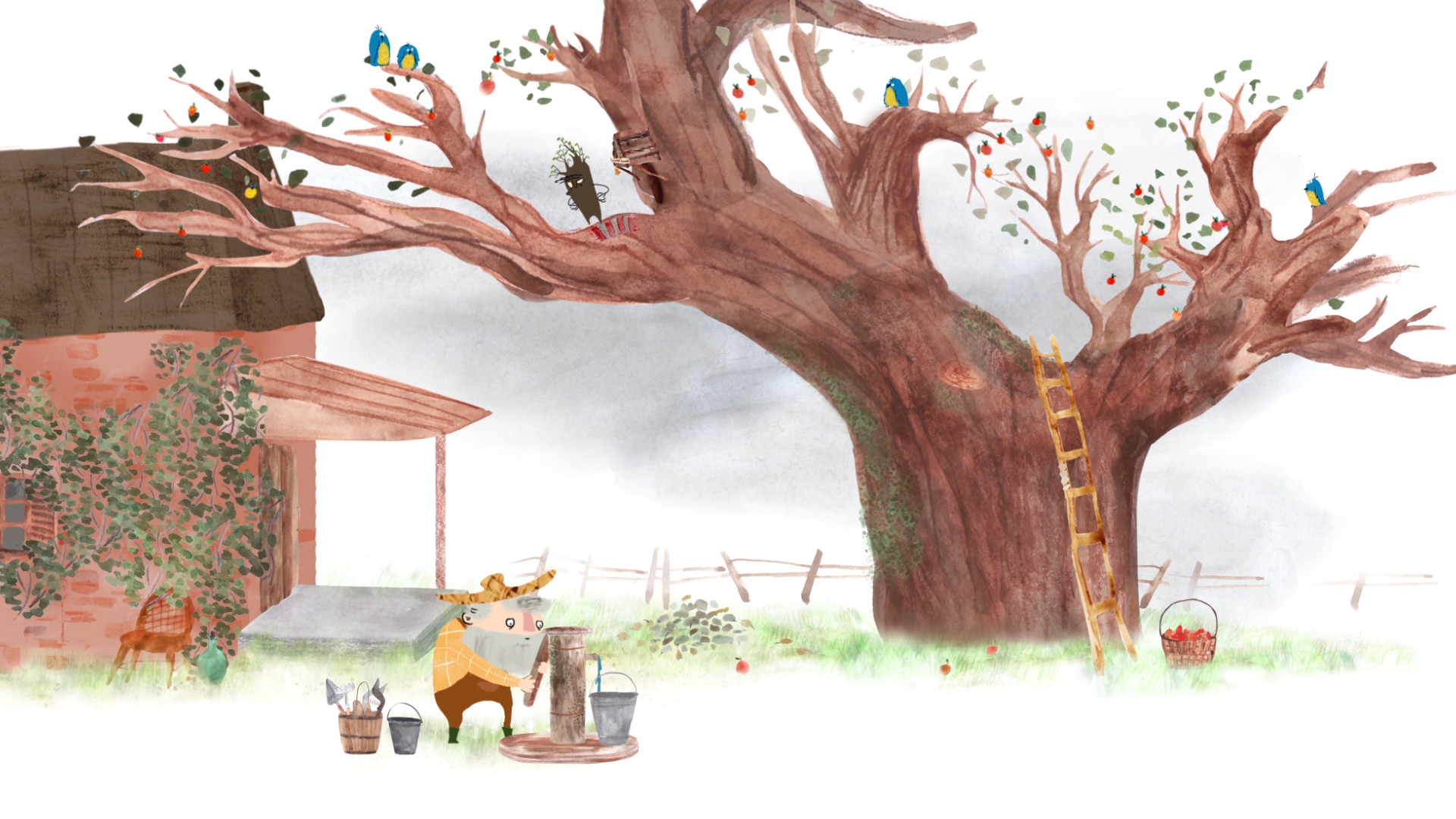 Apple Tree Man
---
Director/a: Alla Vartanyan
Productor/Escuela: Boris Mashkovtsev (Soyuzmultfilm film studio)
Técnica: 2D
Duración:10:43 min.
País: Rusia
Idioma: Sin diálogos
Año: 2020
---
Un instructivo cuento humorístico sobre el poder de la bondad y la ayuda mutua, basado en las tradiciones inglesas. En algunas partes de Inglaterra y Escocia, el manzano más antiguo del jardín se llamaba el Manzano.
---
An instructive humorous tale about the power of kindness and mutual assistance, based on English traditions. In some parts of England and Scotland, the oldest apple tree in the garden was called the Apple Tree.